About
The Springfield Scottish Squash Open was re-established on the Professional Squash Association (PSA) World Tour in 2019, following an 18 year gap since the previous Scottish Open in 2001 which took place in Bells Sports Centre, Perth.
We take great pleasure in welcoming the 2021 Springfield Scottish Squash Open to Inverness, and we can't wait to welcome some of the world's best players.
Witness seven sessions of action-packed sport over five days of intense competition in Inverness as some of the best athletes in the world compete for the Scottish Open title.
The event will feature both a women's and men's draw with players from across the world competing for equal prize money and the chance to become a Scottish Open champion. Don't miss the opportunity to witness this thrilling event and get closer to the action. Sign up today to ensure you recieve future ticket information directly to your inbox.
Eden Court – Under Canvas
Planning a visit to the Springfield Scottish Squash Open? Why not visit our friendly neighbours at Eden Court for their outdoor summer festival, Under Canvas, and experience the local highland culture.
Under Canvas is Eden Court's summer festival which takes place on the Eden Court lawns next to the beautiful banks of the River Ness. It's only a 2 minute walk from Inverness Tennis & Squash Club.
Find out more about Under Canvas and what's on the week of the Springfield Scottish Squash Open here.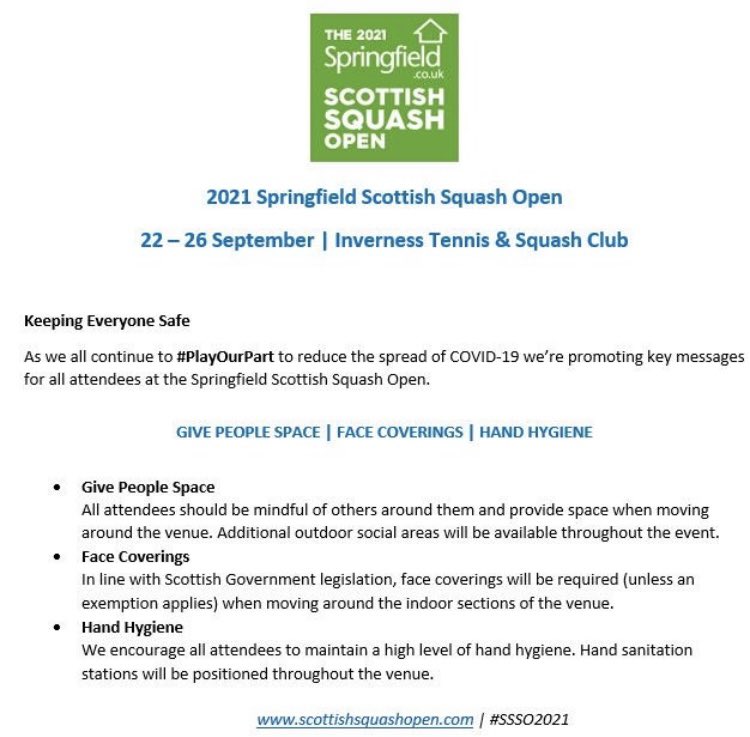 Got a Question
Please contact us
Scottish Squash
Oriam
Scotland's Sports Performance Centre
Heriot-Watt University
Edinburgh
EH14 4AS
+44 (0)131 374 2020
Contact :